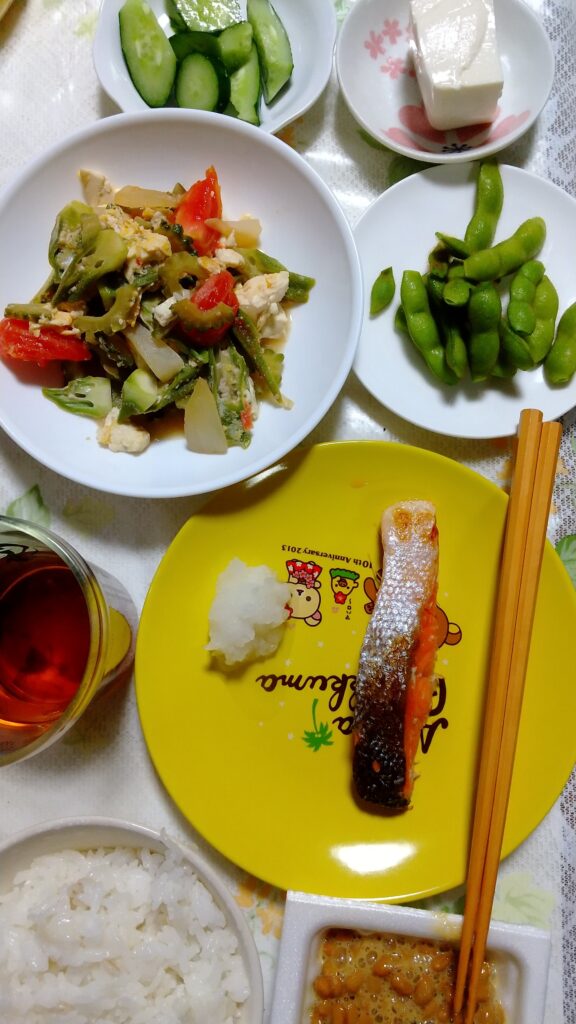 ご飯
納豆
焼き鮭&大根おろし
枝豆
ゴーヤチャンプルー
冷奴
キュウリ
麦茶
Rice
Natto
Grilled sake(natural salmon) and grated radish
Green soybeans
Goya Chanpuru
cold tofu
cucumber
barley tea
この日の焼き鮭はとても美味しそうにこんがり焼けましたね!しょっぱい辛口味で白いご飯と良く合います。ちなみにサーモンは養殖で寄生虫がいないため寿司や刺身で生食が出来ますが、鮭は天然物のためアニサキスなどの寄生虫が多いため絶対に生で食べてはいけません。日本のスーパーでは鮭とサーモンが完全に別物として売られているので注意が必要です。
The grilled sake that day was very delicious and browned! It is salty and dry, and goes great with white rice. By the way, salmon is cultivated and there are no parasites, so you can eat it raw with sushi and sashimi, but sake is a natural product and there are many parasites such as Anisakis, so eat it raw. Don't.Please note that sake and salmon are sold as completely different items at Japanese supermarkets.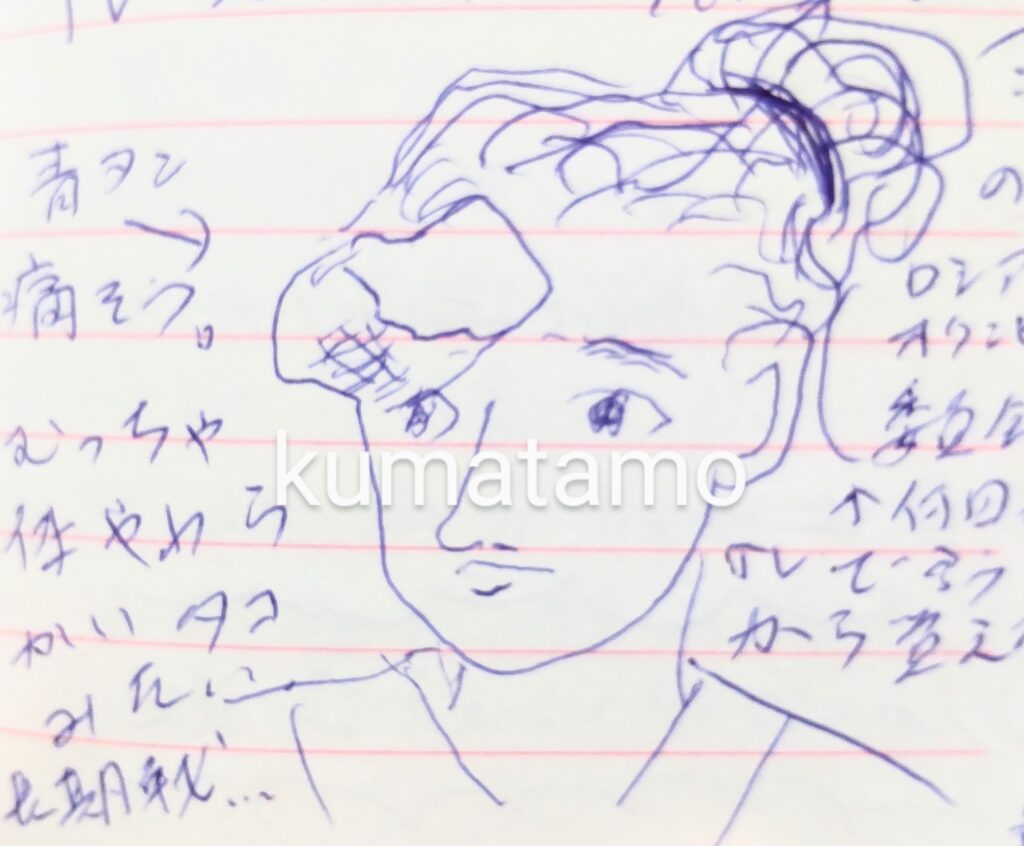 ところで、この頃は東京五輪期間中でしたので、描きためた変な絵を少しずつ載せていきます。この絵は柔道の試合で、痛々しい怪我をしながら戦っていたどこかの国の選手です。横のメモにむっちゃ体が柔らかい、タコみたい!と書いてあります。技をかけてもかけても柔軟性が高くタコのように抜けて行くので相手の選手が苦戦していました。
By the way, since it was during the Tokyo Olympics at this time, I will gradually post strange pictures that I have drawn. This picture is a judo match, a player from some country who was fighting with a painful injury. The memo on the side is very soft, like an octopus! is what it reads. The opponent's player was having a hard time because it was highly flexible and passed out like an octopus.